, thanks for clicking by. I'm Gwyn, have a mouse around below and get in touch if you'd like to know more about my WordPress / web development services. Here's the latest AgaveWeb news from
Facebook
and
Twitter
.
Currently #1 on most countries' Google results for 'tequila quiz'. And have been getting plenty of Cinco de Drinko traffic. If you'd like a quiz or questionnaire added to your website, shout out. They're a great way to get visitors to engage with your brand and increase your ranking.
Tequila Quiz - Take a shot at our Tequila Trivia Quiz! agaveweb.com Think you know your tequilas from your mescals? Take a shot at our tequila trivia quiz!
Gwyn Fisher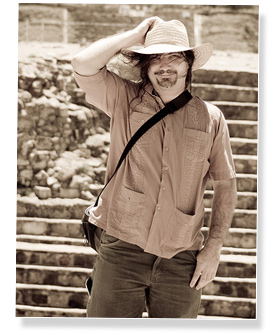 Sugar House, SLC, Utah, USA (Map)
(207) 956-0155
My Google Voice number loudly rings / vibrates everything I own
(207) 956-0155
(Weekdays 9-3 – it's 22:20 for me right now).
I'll also happily answer direct emails to gwyn@agaveweb.com or just @agaveweb
if you're into the whole brevity thing.
Everything WordPress:
WordPress Theme Building
Photoshop to WordPress / HTML
Modifications to WordPress themes
WordPress Updates, Theme Updates, Plugin Updates
Hack Cleanup operations
WordPress plugin configuration, modification
Make your WordPress site responsive for mobile
WordPress security hardening
WordPress backup solutions
Moving WordPress hosting
Spanish to English translation