, thanks for clicking by. I'm Gwyn, have a mouse around below and get in touch if you'd like to know more about my WordPress / web development services. Here's the latest AgaveWeb news from
Facebook
and
Twitter
.
Hello loyal likees! Can I interest you in my latest David Kerr Design Inc collaboration? Kenneth says of his site relaunch. "It's like a facelift and tummy tuck without any pain!" How's your site looking these days?
Kenneth Caldwell | Communications for the Design Industry kennethcaldwell.com Kenneth Caldwell consults on Communication and Marketing issues for architects and the design profession.
Gwyn Fisher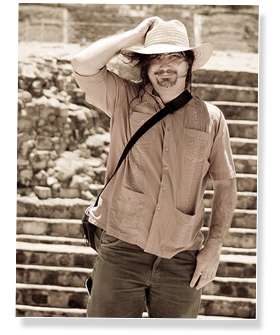 Sugar House, SLC, Utah, USA (Map)
(207) 956-0155
My Google Voice number loudly rings / vibrates everything I own
(207) 956-0155
(Weekdays 9-3 – it's 19:36 for me right now).
I'll also happily answer direct emails to gwyn@agaveweb.com or just @agaveweb
if you're into the whole brevity thing.
Everything WordPress:
WordPress Theme Building
Photoshop to WordPress / HTML
Modifications to WordPress themes
WordPress Updates, Theme Updates, Plugin Updates
Hack Cleanup operations
WordPress plugin configuration, modifcation
Make your WordPress site responsive for mobile
WordPress security hardening
WordPress backup solutions
Moving WordPress hosting
Spanish to English translation